Canon-Mac Coach Chris Mary resigns... named Wrestling USA National Coach of the Year for 2012-13.
Twelve Inducted into PWCA Hall of Fame Class of 2013 (photos) on May 19th in State College.
Sylvester Terkay will be one of 14 people, along with a Team of Yesteryear, who will be inducted in the Washington-Greene Chapter of the Pennsylvania Sports Hall of Fame next month. The ceremonies take place Friday, June 14 at the DoubleTree by Hilton in Meadow Lands. Tickets are $45. Ticket orders can be made by contacting B.J. at 724-678-4320.
Bill Welker reviews the new wrestling movie "Pinned"
Steve Bosak to offer Wrestling Clinic in State College on June 8th and 9th.

Dan Hodge winner- Kyle Dake, Cam Simaz and Bosak will serve as clinicians.
The clinic is affordable and will feature some of the very best wrestlers in the nation at an affordable cost.
We congratulate our main college contributor Barry Burtnett as he was honored by the NWCA for his contributions as one of three who was awarded the Dan Gable "America Needs Wrestling Award"
News article and photos
page one
page two
Barry is our #1 college correspondent.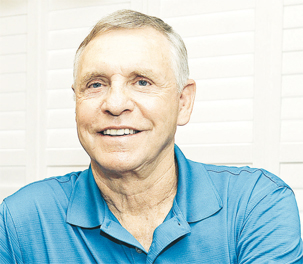 Kyle Dake has named as a finalist for Sports Illustrated's College Athlete of the Year. To vote for Kyle, go to http://sportsillustrated.cnn.com/college-athlete-of-the-year/
Photos of Central PA 'retired' Wrestling Breakfast- over 100 in attendance.
Quentin Wright and Neil Turner guest speakers. Coach Cael Sanderson attends.
The
J
ourneymen Wrestling Classic
in NY... Information for wrestlers and coaches
We have 4 spots remaining in our dual tournament for June 8th 2013. Please let me know ASAP if you are coming to reserve a spot.
Princess Anne VA
Annville-Cleona is looking for a few additional schools to join our Wrestling Duals Tournament on
Saturday, January 11, 2014
. If you are interested, please email Tommy Long at
tlong@acschools.org
3rd Annual Fall Qualifier. The only Super 32 Qualifier in Virginia. We have over 300 high school wrestlers from Kentucky to Ohio to New York at this tournament. Tournament Site: http://www.skylinewrestling.org/html/fall_qualifier.html
Video from last year's tournament: http://www.flowrestling.org/coverage/249732-Skyline-Super-32-Qualifier-Nside-Premier

Choose Top Leg Camp. The ability to use your legs from the top position to control your opponent is one of the ultimate equalizers in scholastic wrestling. The Choose Top Leg Camp is a wrestling camp that is designed to teach you to stay in good position, score, pin, and defend legs. I have been running this camp for over 10 years up and down the east coast.
Learn More: http://www.choosetop.com/locations.html

Wrestlehawk. Get in on the newest big website in wrestling. Wrestlehawk will be the central source for all wrestling camps and tournaments across the country. Check it out at www.wrestlehawk.com and register today so we can notify you when camps and tournament have been added in your area.
PWCA names 2013 All-Academic Teams (Eric Zeznanksi and Bill Creps)
In celebration of World Wrestling Month, the National Wrestling Hall of Fame & Museum has selected its 2013 state and regional winners of the Dave Schultz High School Excellence Award. Zain Retherford is named! <MORE> (thanks Mike Clair)
We're working on gathering and entering information for the 2013-2014 Wrestling Handbook. Stay tuned.
This will take spring, summer, and most of September.
Team USA 27 --- Team Illinois 16
220: Nathan Rotert (Spearfish/Lead-Deadwood, SD) dec. Tom Howell (Marist) 7-2
285: Brooks Black (Blair Academy, NJ) pinned Alex Fritz (Marmion Academy)
113: Sebastian Pique (Carl Sandburg) dec. No. 17 Paul Mascarenas (Cleveland, NM) 3-1
120: Barlow McGhee (Rock Island) dec. Darian Cruz (Bethlehem Catholic, PA) 3-1 OT
126: Connor Schram (Canon-McMillan, PA) dec. Jordan Northrup (Machesney Park Harlem) 7-4
132: Jed Mellen (Payson, Utah) dec. George Fisher (Marmion Academy) 6-1
138: Mech Spraggins (Belleville West) dec. Mitch Bengtson (St. Cloud Apollo, MN) 8-5
145: Brian Murphy (Glenbard North) dec. Jake Short (Simley, MN) 3-2
152: Oliver Pierce (Allen, Texas) dec. Kyle Langenderfer (Lincoln-Way East) 4-3
160: Nick Wanzek (Simley, MN) dec. Colin Holler (Carl Sandburg) 3-1
170: Cody Wiercioch (Canon-McMillan, PA) dec. Dan Rowland (Willowbrook) 7-2
182: Ricky Robertson (Carl Sandburg) maj. dec. Matt Seabold (Burlington, Iowa) 9-0
195: Matt McCutcheon (Kiski Area, PA) dec. Jordan Ellingwood (Plainfield Central) 6-2