Elling wins 2015 Dellinger Award by Amateur Wrestling News; joins two-timer Doug McDonald
and Norm Palovcsik/Jim Butler and E. Ross Nevel.
Takedown Wrestling Radio... hear exclusive interviews with wrestling personalities
Those who purchased the WHB. Here are some corrections/additions. Please pardon the errors.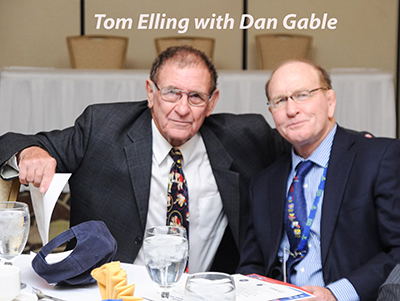 PWCA Hall of Fame Class of 2016 to Induct Nine.
National Wrestling Hall of Fame (PA Chapter) Class of 2016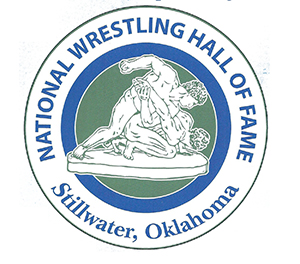 Your hall of fame and museum works diligently to fulfill the mission of the organization to preserve, recognize and inspire. Recently the NWHOF partnered with Mat Talk to capture the oral stories of the legends of our sport. The first history is complete and you can see the full release
The show can be heard for free at mattalkonline.com.
Jason Bryant of the Mat Talk Podcast Network created the Legends interview concept, and also serves as the host and producer of the interviews. Bryant is president of the National Wrestling Media Association, and has been honored for His work as both a broadcaster and writer, including the Bob Dellinger Wrestling Writer of the Year award.
Check out WRESTLING USA- Pennsylvania page
Penn State Wrestling Database (from 1928-present)
Tom Elling's
2015 PA Wrestling Handbook
Ready to ship NOW, Limited edition
Don't be left out.
Order via Paypal (below) or by mail.

"Each year is better than the last so I look forward each year to the new book"- Clarke Davis, Wyalusing
PWCA Scholarship winners are posted on the PWCA site, along with the two top essays.
contact: ezeznanski@crsd.k12.pa.us
Looking for a video copy of the 1997 Dapper Dan - PA vs. US. Contact Tom@pawrsl.com
National Registry for Wrestling Fans
The 2nd to last field on the form asks you to enter the code of the person who referred
you, so please enter PATom - Join Al Bevilacqua's project ... Come on, fans.. let's all sign up.
We need to gather a million... PLEASE get ten of your friends who once wrestled or had
someone who wrestled. Pennsylvania is a leader.. let's show our wrestling support!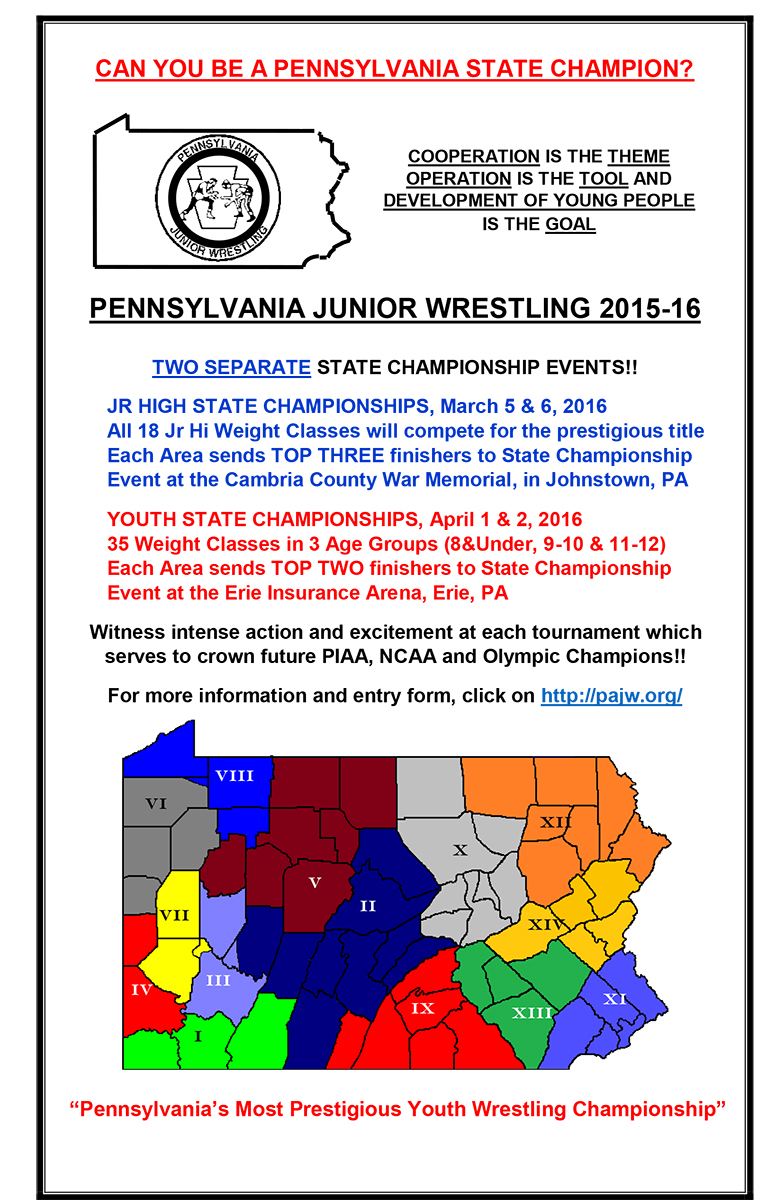 Click to enlarge
Wrestlers and Wrestling Fans
Get your
Pennsylvania Wrestling Tee-Shirt
Now two choices of design..

| | | |
| --- | --- | --- |
| | | |
| | .... | |

.