Booster Clubs and Coaches: Check your lockers and closets.

You have to have old video just sitting there and decomposing. Save your history!
Preserve Tradition.. Contact me about getting them digitally improved and
preserved. (Click on the photo below)

I finally found a company that can transfer my old videos to a digitally reproduced
format onto a DVD AND in the cloud.
I am sure many of you have old film, videos, slides and photo albums you'd like to
preserve. Check your attic and get back to me as I am now a rep for Legacy
Republic! tom@pawrsl.com
---
Tom Elling's
2015 PA Wrestling Handbook
Ready to ship NOW, Limited edition

Don't be left out.
Order via Paypal (below) or by mail.
---
National Wrestling Hall of Fame (PA Chapter) Class of 2016 Announced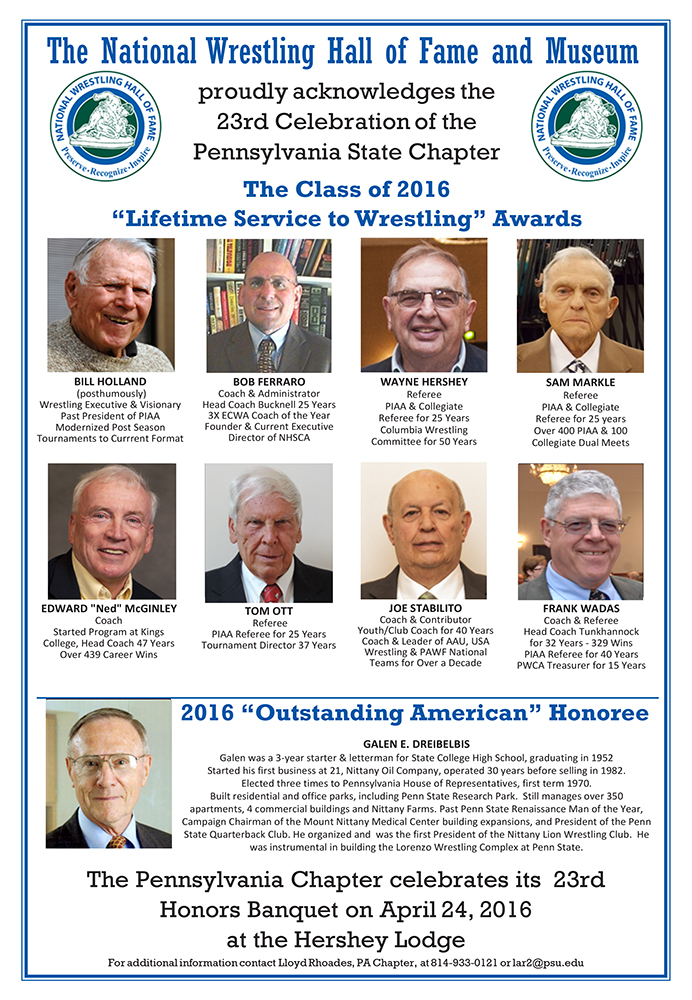 Quick 5 Wrestling Camp featuring Mean Gene Mills - September 20th
Information - Registration Form
Sunday, November 8, 2015 - Wrestling For PA Wounded Warriors at Cumberland Valley High
School for all ages from K thru Adult. The third year of a benefit tournament for our veterans.
---
PWCA Scholarship winners are posted on the PWCA site, along with the two top
essays
---
NCAA Backets 2015
- Final
PIAA State Championship Brackets 2015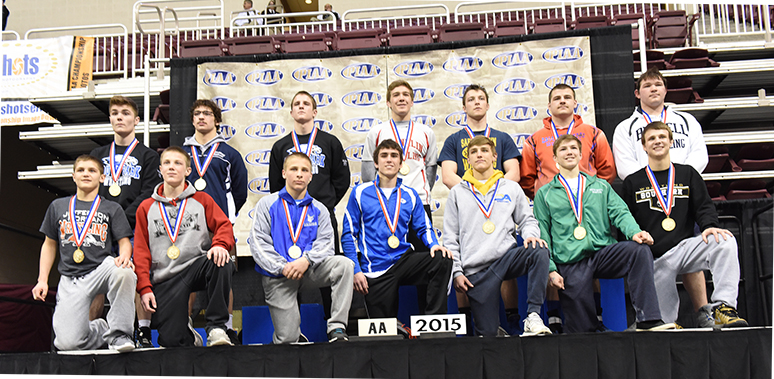 PIAA Champions Class AA 2015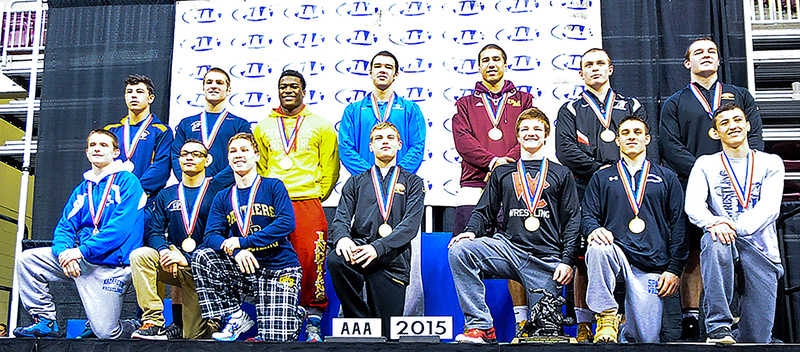 PIAA Champions Class AAA 2015

........
.....

Class AA OW George Phillippi -
Derry Area - 132

Class AAA OW AC Headlee -

Waynesburg - 132

Norm Palovcsik - Wrestling Round-Up Editor -
presenting OW awards.


AA Coach of the Year - Rodney Wright - Boiling Springs


AAA Coach of the Year - Eric Mausser - Franklin Regional
John Reynolds - PWCA President-
presenting C-O-Y awards.
...................


Rich Vetock presents Award to Jeff Upson of PApowerwrestle
Wrestling USA / PAwrsl.com Man-of-the-Year 2015

Complete PIAA State Results on Escape Sports
| | |
| --- | --- |
| | WRESTLING DATES 2015-2016 |
| | First Practice Date November 16 |
| | Minimum Length of Preseason Practice 3 weeks |
| | First Inter-School Practice or Scrimmage Date November 21 |
| | Maximum Number of Regular Season Inter-School Practices or Scrimmages 2 |
| | First Regular Season Contest Date December 4 |
| | Maximum Length of Regular Season 11 weeks |
| | Maximum Number of Regular Season Contests 22 |
| | District Deadline Team Wrestling February 6 |
| | Team Wrestling Preliminary Round February 8 |
| | PIAA AA & AAA Team Wrestling Championships February 11, 12, & 13 GIANT Center, Hershey |
| | Last Regular Season Contest Date and District Deadline February 27 |
| | Region Deadline March 5 |
| | PIAA AA & AAA Wrestling Championships March 10, 11, & 12 GIANT Center, Hershey |
| ------------------------ | |
Class AAA Final TEAM Brackets Class AA Final TEAM Brackets 2015 PIAA State Team Championship Photos
HERE.
Flyer for National Wrestling Hall of Fame - PA Chapter - Class of 2015
Including details of the great event.. May 3rd in Harrisburg.
Mike Johnson's 84-0 Career breakdown. Never taken down!
I am looking for a video copy of the 1997 Dapper Dan - PA vs. US. Contact
Tom@pawrsl.com
PWCA to induct 13 in their Hall of Fame
National Wrestling Hall of Fame -
PA Chapter Hall of Fame Class of 2015
---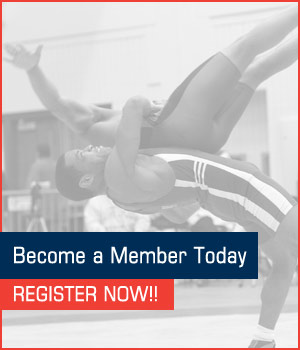 National Registry for Wrestling Fans
The 2nd to last field on the form asks you to enter the code of the person who referred
you, so please enter PATom - Join Al Bevilacqua's project ... Come on, fans.. let's all
sign up.

We need to gather a million... PLEASE get ten of your friends who once wrestled or had
someone who wrestled. Pennsylvania is a leader.. let's show our wrestling support!
---
Check out WRESTLING USA- Pennsylvania page
Looking for the 1997 PA. vs. US Dapper Dan CD or VCR.. Contact Tom if you have this DVD.
Kerry R. Burrows
Takedown Wrestling Radio... hear exclusive interviews with wrestling personalities.
Wrestlers and Wrestling Fans ...
Get your
Pennsylvania Wrestling Tee-Shirt
Now two choices of design..
Design #1Design #1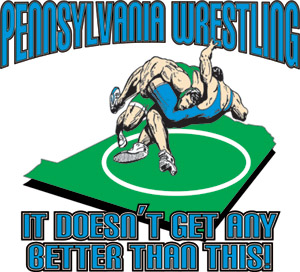 Design #2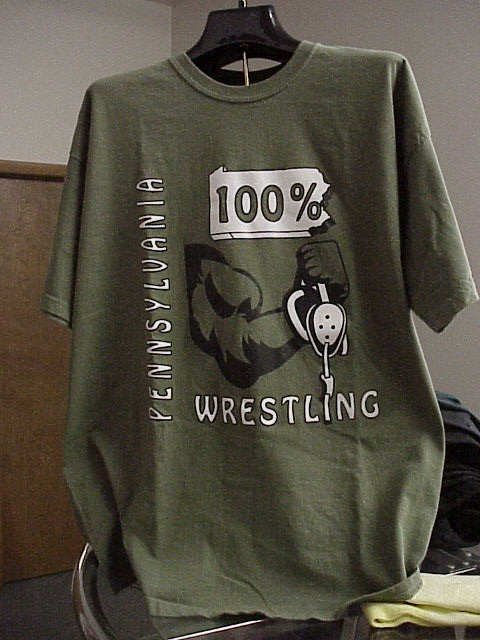 ---
---
---