Amateur Wrestling News' Jim Kalin
has written a book about wrestling icon Mike Milkovich.
This a book all wrestling fans will want to read. Check out the press release here.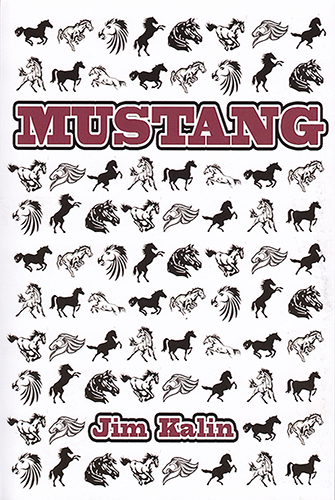 University of Pitt-Johnstown
is looking for a young guy (college graduate) who may be interested in being \assistant and to work with head coach Pat Pecora and Jody Strittmatter. UPJ prefers someone that is seeking to become a college coach someday.
.....
New Coaches (Thanks Sean McMahon)

Anthony Mercadante has taken over at Wilkes-Barre Meyers for Ron Swingle.

Rich Gavlick will be replacing Anthony at Hanover Area.

Jason Procopchak is replacing Steve Mytych at Wyoming Area
Tim Esposito is taking over at Blue Ridge.
Tad Harbert has been named head coach at Kennard-Dale.
King of the Mountain - Tournament Field 2016
Class of 2017 PA Chapter - National Wrestling Hall of Fame April 30, 2017
PWCA Hall of Fame Class of 2017 - April 9, 2017
Need top quality scales or portable scoreboard?
NEW - wireless

Click on scale photo to get information.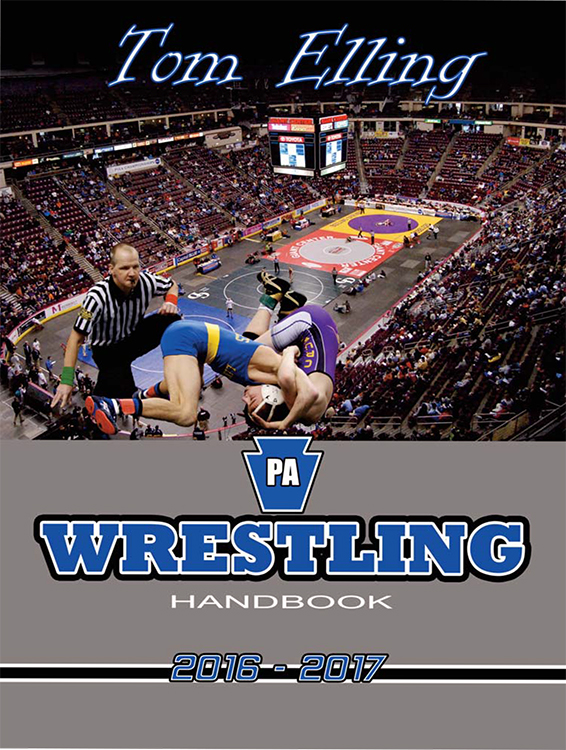 Tom Elling's PA Wrestling Handbook 2016-2017
The one informational source all true wrestling fans and committed
coaches MUST own. Contains EVERY PIAA and PAIST returning
wrestler who was in PIAA or PAIST series tournaments.. includes W-L,
weight, grad year and tournament places last year. Also lists every
PIAA placer from 1938-2016- both by last name alpha and by school.
Placer results from most of the PA-involved tournaments such as KOM,
Beast, Ironman, Manheim, Top Hat, etc.
NEVER again go to a tournament not knowing what the opposition has.
Cost is $35 (includes the S&H) and will be shipped in early October.
This book takes FOUR (4) months to compile. Cover designed by Jason Johnson.
PWCA Wrestling Convention Photos (Oct 14-15 2016)
Photos from Oct 12, 2016 Wrestling Breakfast
(EZeznanski@crsd.k12.pa.us
)
Photo Album from the 40th Anniversary of the National Wrestling Hall of Fame (June 1-4)

27th NHSCA Nationals - RESULTS Seniors/Juniors Soph/Frosh/MS
PIAA Photos - What Tom was able to take - nearly 1000 photos
Completed Brackets (full information - thanks to Spike Temple & Todd Stine)
AA AAA
......
PIAA Wrestling Calendar 2016-2017

Minimum Length of Preseason Practice - 3 weeks
First Inter-School Practice or Scrimmage Date - November 25
Maximum Number of Regular Season Inter-School Practices or Scrimmages 2
First Regular Season Contest Date - December 9
Maximum Length of Regular Season - 11 weeks
Maximum Number of Regular Season Contests 22
District Deadline Team Wrestling - February 4
Team Wrestling Preliminary Round - February 6
PIAA AA & AAA Team Wrestling Championships - February 9, 10 & 11 TBD
Last Regular Season Contest Date and District Deadline - February 25
Region Deadline - March 4
PIAA AA & AAA Wrestling Championships - March 9, & 10 & 11 TBD
2016 Girls' States' Wrestling Schedule
(Joe Stabilito)
2016 PIAA Team Championships Brackets Class AA Class AAA
(Note: The summaries can be accessed via these brackets.)
Photos from the Giant Center - wrestling action
---

Y
outh, Boys & Girls Wrestling Camps | Ken Chertow Wrestling
Youth, Boys & Girls Wrestling Camps | Ken Chertow Wrestling
---
........................
Booster Clubs and Coaches: Check your lockers and closets.
You have to have old video just sitting there and decomposing. Save your history!

Preserve Tradition.. Contact me about getting them digitally improved and
preserved. (Click on the photo)

I finally found a company that can transfer my old videos to a digitally reproduced
format onto a DVD AND in the cloud.

I am sure many of you have old film, videos, slides and photo albums you'd like to
preserve. Check your attic and get back to me as I am now a rep for Legacy
Republic! tom@pawrsl.com
---